We are not the only ones who feel strongly about the allegations made by Oceana, here are some similar articles and places they are being published…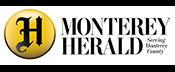 California Wetfish Producers Intervene in Lawsuit in Opposition to Oceana
The following was released by the California Wetfish Producers Association:
 Monterey, Calif. – Feb 22, 2012 – The California Wetfish Producers Association, a non-profit association promoting sustainable marine resources and fishing communities, announced today that it is working with a diverse group – including the City of Monterey and the Ventura Port District – to challenge a federal lawsuit by Oceana that would decimate California's historic wetfish industry.
The group filed to intervene as defendants in the ongoing case by Earthjustice, representing Oceana, against the Secretary of Commerce, National Oceanic and Atmospheric Administration and the National Marine Fisheries Service.
Squid and sardine fishing is no danger to species in Monterey Bay
The Monterey Bay region's healthiest fisheries are under attack by extremists.  Touting studies with faulty calculations, activists have been trying to persuade federal regulators to massively curtail sardine limits, if not ban fishing outright. But the science doesn't support their conclusions.
 Today's fishery management of coastal pelagic species along the West Coast portion of the California Current Ecosystem is recognized as the most protective in the world, one of only a few areas that's deemed sustainable by internationally recognized scientists.  This is not a newly implemented strategy.  The state and federal government established guidelines more than a decade ago for coastal pelagic species harvested in California and on the West Coast, maintaining at least 75 percent of the fish in the ocean to ensure a resilient core biomass for other marine species.
Oceana is wrong about forage fish
Regarding the recent op-ed by Oceana on forage fish management, this is just more incompetent baloney. I don't know who is advising Oceana on these science questions, but it is plain that it didn't comprehend the Lenfest report. This report clearly calls out West Coast forage fish management as highly precautionary and the best in the world.
Oceana's science arguments, claiming that sardines are being overfished, have been subjected to peer review and don't hold up. Oceana tried to get a forage bill through the Legislature last year, but it had so many problems it didn't pass, thank goodness. Many of us are working with the Fish and Game Commission to develop a state forage policy that has a scientific basis. Oceana wants to kill our fisheries, even when they are sustainable.
Kathy Fosmark 
Alliance of Communities for Sustainable Fisheries
Fishermen fight suit over forage limits; battle set over state's dominant fisheries
Joined by Monterey officials, California's wetfish producers are fighting a lawsuit that aims for greater protections for anchovies, sardines and squid, setting the stage for a major battle over one of the state's dominant fisheries.
So-called "wetfish," also known as forage fish, live near the bottom of the food chain but make up a substantial percentage of California's commercial catch, including 97 percent of all landings in Moss Landing and Monterey. In December, environmentalists filed suit to change how the federal government manages those fisheries.
Mercury News, Santa Cruz Sentinel
California is global leader in managing forage fish
More than 150 years ago, immigrant Chinese fishermen launched sampans into the chilly waters of Monterey Bay to capture squid. The Bay also lured fishermen fromSicily and other Mediterranean countries, who brought round-haul nets to fish for sardines.
This was the beginning of the largest fishery in the western hemisphere – California's famed 'wetfish' industry, imprinted on our collective conscience by writers like John Steinbeck.
Who doesn't remember Cannery Row?
Capitol Weekly, North County Times
What Makes A Fishery "Viable"?
To no one's surprise, environmentalists and industry lobbyists are butting heads in a major legal wrangle over California's "wetfish"–sardines, anchovies, mackerel, and market squid. As you may recall, the pretty little market squid is the state's single biggest fishery:
And it's not just humans who like to eat them–they're a major food source for sea lions, seals, seabirds, sharks, etc. According to the Mercury News, Oceana is now suing to "force the federal government to consider impacts on the broader marine ecosystem when setting limits." If Oceana wins, then when the Feds decide how many squid fishermen can catch, they would have to factor in the needs of all the other animals that like to eat squid.